300FIT's business status [October 10, 2023]
We don't just play the sport,
we own the moment.
Hello, this is 300FIT.
300FIT is creating a world where everyone can enjoy sports as easily and fun as a game.
Starting in 2023, the era of Web 3.0, 300FIT is expanding its business into a digital sports asset ecosystem based on sports IP within the content ecosystem.
We plan to launch various collaborative business models with different companies based on sports IP in the future.
300FIT shares its monthly business plans by the 10th of each month, and we appreciate your support and participation.
[OCTOBER 2023]
[SPORTS IP]
LEE YONG DAE Player (Korean Badminton Legend)
- Former World No. 1 in Men's Doubles
- Gold Medalist at the 2008 Beijing Olympic Games
- Bronze Medalist at the 2012 London Olympic Games
- Gold Medalist at the 2014 Incheon Asian Games

[Sports NFTs]
NFT business discussions with international sports federations
Discussing NFT business with domestic sports federations
300FIT NFT Market - TDT
* Started planning to develop issuance function (300FIT token payment function)
* Scheduled to be completed in Q4 2023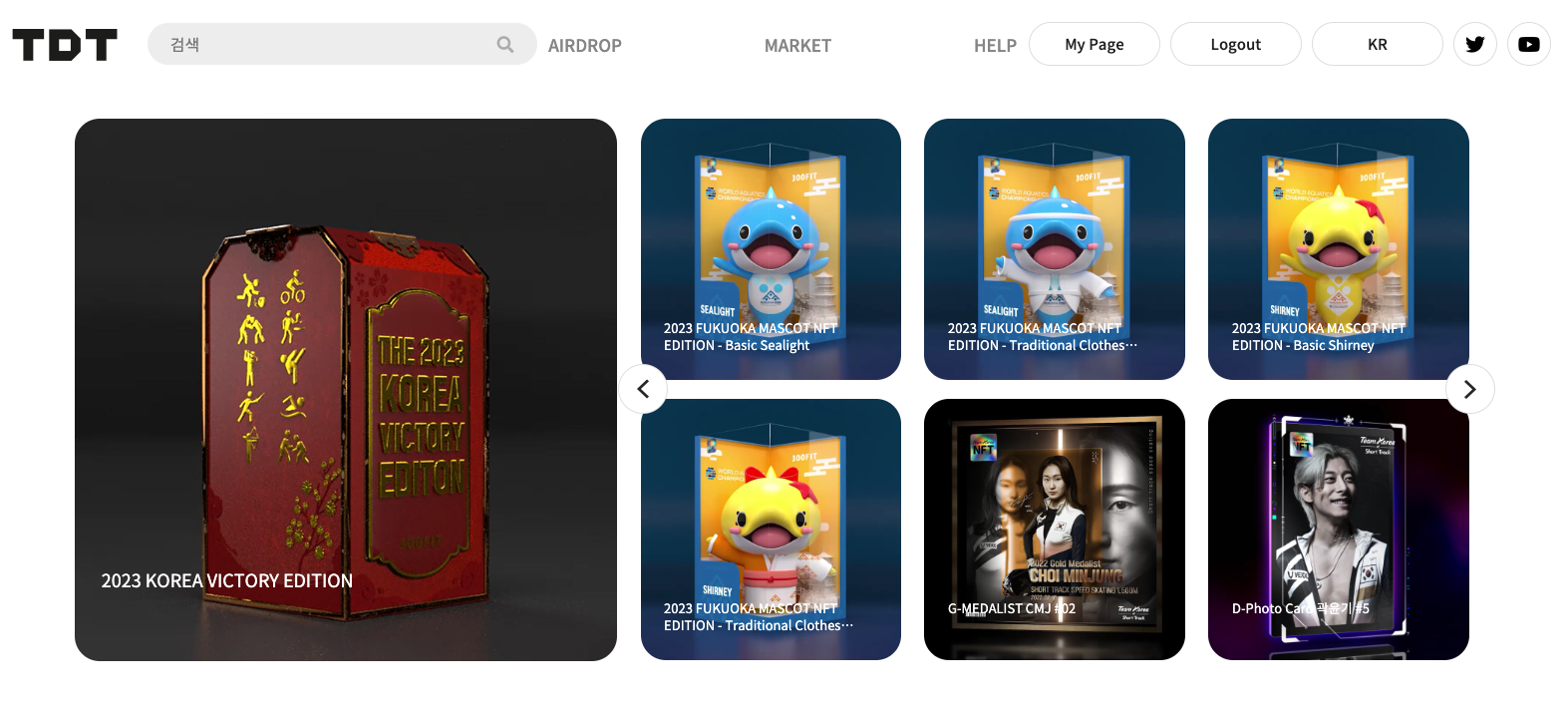 2023 Hangzhou Asian Games Korea Team Support NFTs
* Hangzhou Asian Games NFT random box mining (~October 31)
* FIT token purchase period September 26, 2023 (Tue) ~ October 24, 2023 23:59 (KST)
50,000 FIT (20% discounted price)
* MATIC purchase period: September 26, 2023 (Tue) ~ Always on sale
47 MATIC (33,000 KRW equivalent)
[ 300FIT COMMUNITY ]
Changing the 300FIT Community Channel
* Integrate an existing Telegram community channel -> Create a 300FIT Discord channel
(Discord channel opened in November)
* Securing management efficiency for each sports organization and sports NFT edition
* English-based operations to expand the 300FIT global market