Updates and news FITUS releases NFT 'HOHO' Collection for Beijing Olympic Athletes
FITUS (300FIT), the 'Team Korea NFT 2022' agency, announced on the 7th that it has released the PFP NFT 'HOHO' collection along with digital card NFTs of the athletes participating in the 2022 Beijing Winter Olympics.
The HOHO collection is a sports crypto character who loves seasonal sports. 1,000 out of a total of 10,000 were issued in advance of the Olympic Games, and an additional 2,000 are expected to be issued during this week. The company also stated that HOHO buyers will be given the right to use the IP of each edition for commercial purposes.
In addition, FITUS is developing a HOHO cheer to support Korean athletes participating in the 2022 Beijing Winter Olympics.
This HOHO support challenge started with Lee Gi Heung, president of the Korea Sports Association, RYU Seung Min, president of the Korea Table Tennis Association, and KPGA president Koo Jacheol. Various sports figures such as former national fencing player Nam Hyun Hee, current national fencing player Kim Junho, curling national player Kim Youngmi, curling national team commentator Lee Seulbi, and luge national team member Park Jin-yong also participated in the event.
The 'Team Korea NFT 2022 Cheering Relay' is a campaign to wish for the success of Team Korea athletes and the 'Team Korea NFT 2022', and it is a campaign that identifies the next participant with the 'Team Korea Fighting' hashtag. Participants can use the airdropped HOHO character as their SNS profile.
'101PAXX', who is known for her art collaborations, including the design direction for the 2018 Pyeongchang Winter Olympics Parade concept and her collaboration with BTS Art Property from 2018 to 2020, participated as a creator.
In addition, FITUS is also conducting an event to airdrop Team Korea 'HOHO' NFT for free to the first 300 users participating in the winter sports challenge through their reward workout platform 300FIT meta.
The 'Team Korea HOHO' NFT airdrop and Winter Olympics event can be found on the FITUS (300FIT) sports NFT website and their official SNS.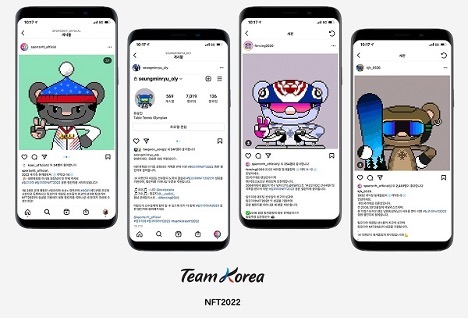 CONTACT: fitus@fitus.net